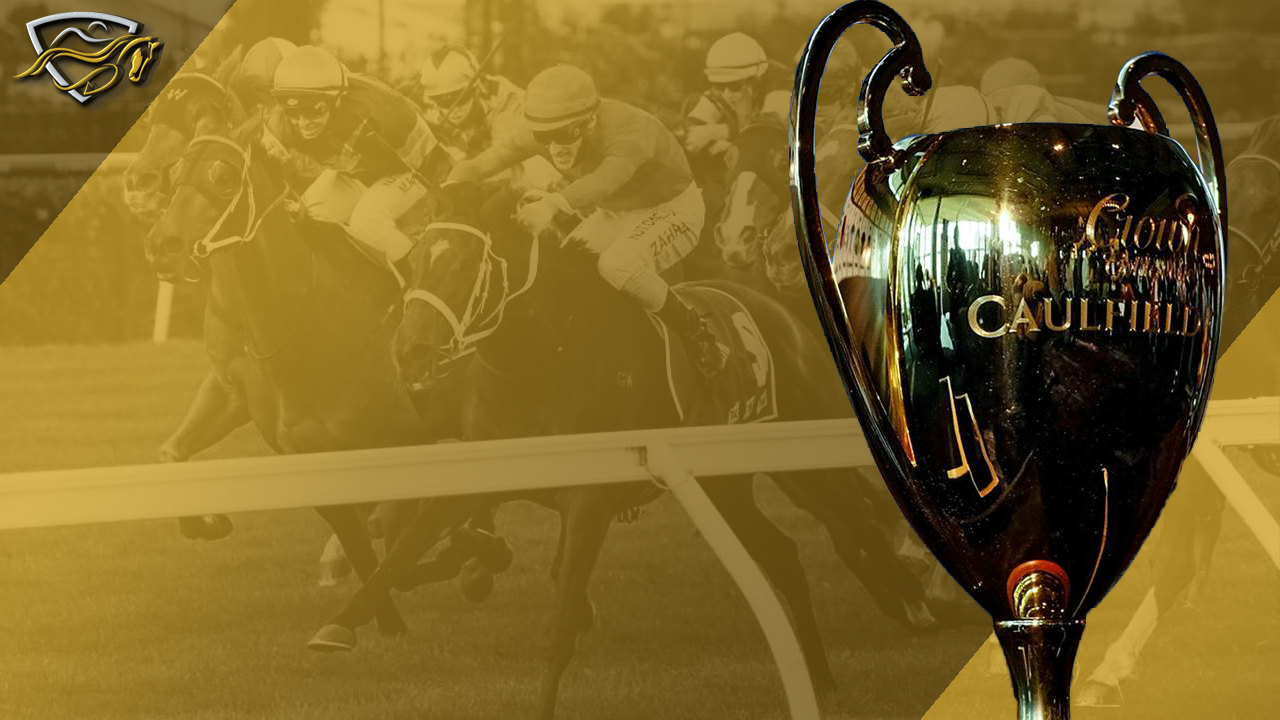 2020 Caulfield Cup Runner-by-Runner Preview
Speed Map
A full field of 18 including 5 international runners, so the map will obviously be quite tricky. (1) Anthony Van Dyck drawn out wide has to roll forward and could even take up the running if Bowman wants to press on. Another international (4) Buckhurst is an interesting one- they rode him cold with a huge weight last start but prior to that generally raced on pace and I expect them to be right up there from barrier 9. Of the locals, (9) Finche will be up on speed but doesn't often lead his races so may look to take a sit if possible. They look the three on pace horses followed by (17) Toffee Tongue who maps well from 5. (11) Master Of Wine should get a lovely spot from 7, (8) Dashing Willoughby can be close to the speed from 2 and (10) Prince Of Arran should be rolling forward as per Charlie Fellowes' instructions. (7) Verry Elleegant should get a nice midfield run from 11, (18) Chapada won't want to be too negative from 16 and ideally gets into a midfield spot with some luck, perhaps following (14) Dalasan whilst the majority of the others get back from wide gates.

Runner-by-Runner Analysis
(1) Anthony Van Dyck
We've got a proper topweight this year with a 58.5kg impost, and it's hard to say it's not deserved. The 2019 Epsom Derby winner has the runs on the board and is going the best he ever has this year since racing resumed in the UK. From 3 runs this year he's run 2nd to the highest rated horse in the world, Ghaiyyath beaten 2.5L and beaten perhaps the best stayer of all time in Stradivarius, with a soft track failure in between. His last race at Longchamp when beating Stradivarius was an absolute crawl when leading the field which flattered him, but he did beat that horse home behind Ghaiyyath too. His form from last year was just as good, with the aforementioned Derby win (beating Japan), running 3rd to star mare Magical, beaten 2.5L and an unlucky 3rd in the US Breeder's Cup behind a very good horse in Bricks And Mortar. He deserves the 58.5kg on exposed form and is right in this Caulfield Cup. He draws wide so may have to work early but there isn't much speed on paper, and it wouldn't surprise me to see him lead this field at an average tempo, where he does have the turn of foot to sprint from. If we were on a genuinely soft track, I'd be worried for Anthony Van Dyck because all his best runs are on good tracks, so it is really a wait and see for him. I can't see him being backed heavily with the wide draw and big weight, so I'll be waiting for race day and if we are on a good track, I think he has to be in your numbers.
(2) Avilius
Interesting little placement from Godolphin with Avilius who wasn't always a lock to come here, but with the prospect of rain around they've decided to have a crack. He's been a touch below his best for a while now and whilst he's run good races in the Chelmsford and Hill Stakes this prep, I'm not sure that will be good enough here. He was comfortably beaten by Kolding last start in a slowly run 2000m and whilst 2400m on ideally a softer track will help, I don't think it'll be enough. He was beaten up by Verry Elleegant all Autumn, and his Melbourne form leaves something to be desired at the top level. He should be at his peak here and it wouldn't shock me to see improvement, but he'll need to get back to his absolute best, and maybe even better, to be winning this, especially from the wide barrier.
(3) Vow And Declare
One of many that come through the Turnbull, I just don't think he's going as well as some of these. He's clearly looking for further so the 2400m will suit, but the Melbourne Cup win from last year has made handicap life very tough for him. He was solid first up in the Makybe Diva but was still beaten nearly 5L, and was soundly held by Verry Elleegant in the Turnbull, whom he meets at the same weights. I can't see a scenario where they go forward from the barrier as Willo did in the Melbourne Cup last year which effectively puts paid to his chances here. He'll be better suited again at Flemington, but he got his birthday last year.
(4) Buckhurst
He's the dark horse for mine. A 4yo of just 10 starts, Buckhurst has some serious talent when he's on his game. Going back to his 3yo days he ran a narrow 2nd to Constantinople, who should've won last year's Caulfield Cup, and he's come back this year to show glimpses of elite ability. He comfortably accounted for Sir Dragonet in a three horse field at Curragh, who, like Anthony Van Dyck, has run 2nd to Magical recently, a race in which Buckhurst failed. His most recent run, over the 2400m, intrigues me. He had to carry a whopping 63.5kg and they chose to ride him dead last. The winner, Tiger Moth, is currently the Melbourne Cup favourite and was impressive with 5kg less. Buckhurst was beaten just over 5L, but it was an impossible task with the weight, ridden like he was. He's another that I think appreciates a firmer surface, although a bit of give shouldn't be an issue. He gets in with 55kg which I think is fair, and I think he maps very nicely from barrier 9. If Anthony Van Dyck is having a torrid time getting across, Melham can take up the running, or if something crosses, he can lob in the 1-1. He's a bit hit and miss, but when he hits, it's a home run and at the double figure quote he's a bet.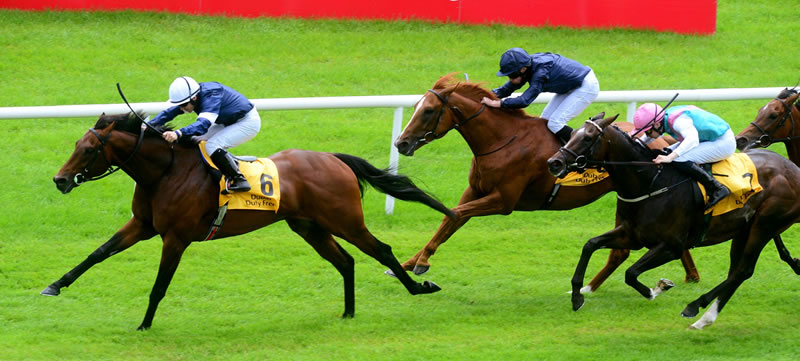 (5) Mirage Dancer
He's going fairly well this prep and much to my dismay, managed to poke through a gap and knock off Mugatoo in the Group 1 Metropolitan last start. Aside from that horse, that race was of Group 3 quality, and he'd need to improve lengths to be featuring here. His run in last year's Caulfield Cup, his first run in Australia, was excellent for 3rd, before failing to stay the trip in the Melbourne Cup. His Autumn runs were solid, but he was another that was comfortably beaten by Verry Elleegant in the Tancred, beaten nearly 7L when having every chance. We see so often with these internationals that their best chance to win a major is fresh off the plane, and whilst this guy has turned into a solid performer here and maps nicely, I'm perfectly happy to oppose.
(6) Mustajeer
Basically a carbon copy of the argument against Mirage Dancer, except this guy isn't even going well. He's been belted up by Waller numbers all prep and even with 58kg in the Metrop he was soundly beaten. He'd need a genuine heavy track to be any chance of running top 5, let alone going close to winning. Can't win.
(7) Verry Elleegant
She's a very good, tough mare, and she's been given a good mare's weight here with 55kg. Her win first up in the Winx over 1400m was outstanding, and her win in the Turnbull was strong, albeit narrow. She came wide in the straight and faced the strong wind for longer than would've been ideal, but class shone through and she always looked the winner. That was on a good track, so she has ticked that box (if she hadn't already), but there's no doubt she's better on a soft track. Her best run last prep (or at least her most dominant) was 4th up in the Tancred when absolutely bolting in by 4.8L on a soft 7 over 2400m. This will be her toughest test but off her two 2nds to Addeybb in the Autumn she has to be in the game, as that horse has also run 2nd to Magical on his preferred soft ground. I know she won that Turnbull, but there were some big runs in behind her, and so many of those horses meet her better at the weights. If we're on a soft track I think she'll start a clear favourite and is a leading contender, but on a good surface I still have my reservations against some high quality internationals. If we do get the rain on the day and it's close to a soft 6, she automatically becomes very hard to beat, but I don't really see that occurring with no watering and still patchy rain predicted. She maps quite well midfield from barrier 11, and even though I liked her in the Turnbull, the win hasn't made me want to declare her here. It's tricky, because I'd back her on a soft track, but if we are starting the day on soft, the 9am punters will knock the price under $4, and I think that's a touch short.
(8) Dashing Willoughby
He probably brings the B grade international form but did win two races well to start the prep, before being comfortably beaten by Enbihaar last start, who is very good. He can race on pace so he could try and inject some pace from barrier 2, but I think the Melbourne Cup is a better target over 3200m for him compared to Anthony Van Dyck and Buckhurst, who have been targeted at this race. He was belted to the tune of 8.75L by the measuring stick Sir Dragonet last year, and whilst a gelding operation has been the making of him this prep, I don't think he has the turn of foot over 2400m to win, and from an inside barrier he may require better acceleration to get out of trouble. Price looks about right at $26, but not for me here.
(9) Finche
He's tracking really well, Finche, on another cups campaign. He ran a very good 7th when wide in this race last year and looks to be going as well as ever, with a good 3rd in the Chelmsford over 1600m first up, before running Verry Elleegant to 0.2L in 3rd last start. He raced into the headwind for a fair portion of that race, so I think his run was full of merit. Verry Elleegant did come from behind him and wider in the straight and whilst the margin was only small, she was pulling away late. You could argue that Finche was only 2nd up there and will be further improved, and he should be right on speed from barrier 12. He gets no weight pull from the mare off the Turnbull run and whilst he's always around the mark, there are two knocks here. The first is Caulfield, because all his best runs have been at Flemington as his huge gangly stride is better suited to the long straight, and he really lacks that turn of foot to put races away. The ride on him has to be centimetre perfect every time to get the most out of his racing style, and I think Verry Elleegant has his measure. Another that you could make a case for but looks around his right price.
(10) Prince Of Arran
Fan favourite Prince Of Arran is back in Australia, where he seems to do his best racing. Amazingly he's never missed a place in six runs in Australia, always seeming to find one better. His two Melbourne Cup runs have obviously been very good over 3200m, and whilst he has won over the 2400m here, it was in weaker grade races such as the Herbert Power and the Geelong Cup. Charlie Fellowes has said they'll roll forward from the gate, and Kah hops aboard which can only be a positive with how well she's riding, but I think this will be a pipe opener for the Melbourne Cup, which has just eluded him the past two years. His UK form has been poor (although he always seems to go better here) and over longer distances than the 2400m so I'm happy to be against here.
(11) Master Of Wine
He's a very tricky one. He was destroyed by Verry Elleegant first up, was solid in the Makybe Diva second up in a bunched finish, and solid again in the Turnbull last start, again in a bunched finish. He finished 5th there, beaten 0.8L and was strong through the line late. He does have a few ticks to suggest he can turn the tables here. Firstly, he gets 2.5kg off Verry Elleegant from that run which has to be a factor. He also gets a significant jockey change, with Williams replacing Rodd. Rodd hasn't done anything wrong on the horse at all, but Williams has that knack of producing 10/10 rides on the big stage, and he can get horses into the best possible position and rhythm, which shouldn't be too hard from a beautiful barrier in 7. Master Of Wine is also in one of the best grand final camps in the country. We've seen recently with Ole Kirk in the Golden Rose and Guineas that when they set a horse for a race, they can produce a peak performance and improve a few lengths from their previous start. This has been his target for months, and he just seems to be improving enough each start to explode here. The question is for him is whether he is good enough to beat Verry Elleegant? She's beaten him all three times they've met. He was only 2L off her in the Queen Elizabeth in the Autumn after racing three-wide no cover at WFA level, but it's still a significant margin to make up. A soft track is probably where he does his best racing, so a bit of give will be no issue, and he does look like he wants the 2400m now. I'll be fascinated to see what the market does with him, because he's been well backed all prep, starting $6 in the Winx (ahead of VE) and was backed into $6 (VE $5) last start. He gets a lot in his favour Saturday and will be right in the finish.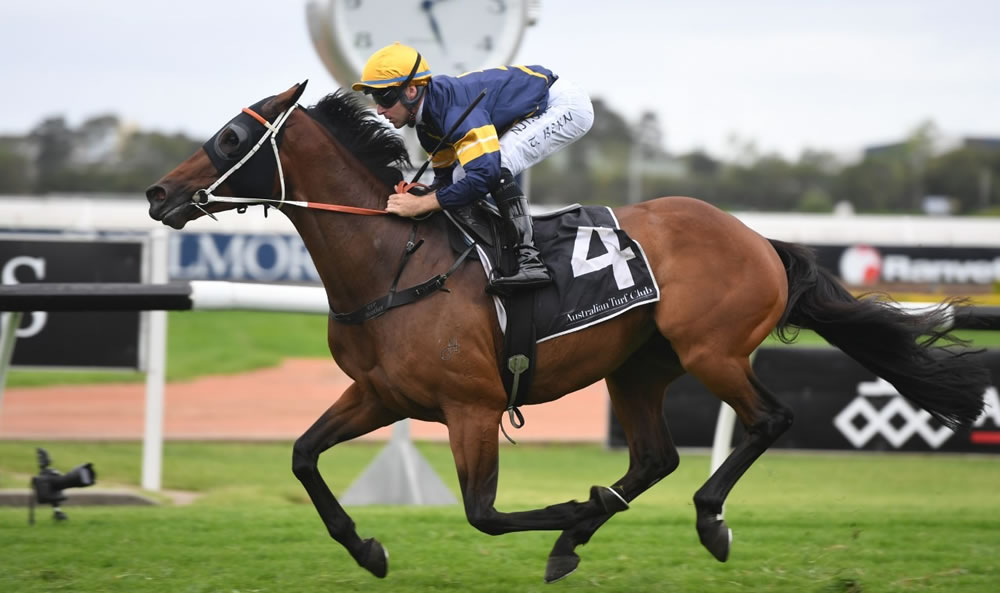 (12) The Chosen One
He ran 9th in this last year, and I seriously doubt he can improve off that. He was coming off a Herbert Power win last year, whereas this year he was beaten 5L by Chapada, and after a good first up win in much easier grade, he simply hasn't shown enough to be competitive here. Would need a miracle from an inside gate, is a 250-1 shot, and will probably start those odds on Betfair.
(13) Warning
He ran a huge race in the Turnbull last start, coming from a long way back to run 6th, beaten 1 length and running the fastest last 800, 600, 400 and 200m of the race. The step up to 2400m will obviously be ideal, but the barrier makes it incredibly tough. He'll be in the last 3 or 4 in run and will need to produce a monstrous run to make up that much ground against some world class horses. I will say that his Turnbull run, whilst very good visually and sectionally, may have been a bit flattered because he had cover the entire race and the gaps through the field came, so he never once faced the wind whereas horses such as Verry Elleegant and Finche did so. Currie replaces Egan, which is a positive, but I just think he'll have too much to do and they'll look to hit the line strongly again and hope for a better gate in the Melbourne Cup, which is his grand final. Not the worst at $26 but another that seems about right.
(14) Dalasan:
He's another coming through the bunched finishes in the Makybe Diva and Turnbull and did have every favour last start when getting cover behind the leader and taking a gap as late as possible. He gets Pike on board, who will be full of confidence after last week, and he drops 4kg from that run, meaning he meets the winner 3.5kg better for a 0.3L defeat. He did split Russian Camelot and Warning in the SA Derby so he has to be given consideration, and the step up to 2400m will be fine, but he's another that seems to lack that killer punch to win races at this level. He doesn't have a great turn of foot and did get the favours last start. From barrier 14 he maps a touch awkwardly and is one that could be racing wide for some of the race if things don't pan out. You can make a case for him off weights and margins, but I just don't think he's classy enough to win a Caulfield Cup.
(15) True Self
She's just not going well enough this time in. Since winning the Queen Elizabeth at Flemington this time last year, her beaten margins have been: 7.5L, 9.1L, 9.8L, 7.8L and 13.2L. She maps nicely from barrier 4 but is impossible to have off her recent form, and as an 8yo mare I wouldn't rule out this being her last race.
(17) Toffee Tongue
The SA Oaks winner ran a huge race in the Turnbull, settling midfield on the fence and poking through to nearly cause the upset, running 2nd by a nose. She meets Verry Elleegant 2kg better for that run, but I just have to be against her here. She had the run of the race in the Turnbull – anything rails in run was exceptionally suited that day as they got the most cover from the wind, and she never went around a runner so basically had a buffer for the entire race. That Australasian Oaks win rated very poorly, and she beat nothing, again getting the dream rails run. Her run in the ATC Oaks behind Colette gives her a rough hope, and whilst that horse has been racing at distances far too short this prep, she hasn't done much to frank the form. I think Verry Elleegant is a 6 length better horse than Toffee Tongue, and there's no way a 2kg weight swing is enough to get me interested, even if she maps beautifully. I think she's big unders, and I could even lay her to run top 5.
(18) Chapada
He comes here on the seven-day backup from the Herbert Power and his win, whilst only 1.2L, was fairly dominant. He was well backed to start $4.60 against Orderofthegarter, who didn't show up but was favourite for this race at one point. He drops 3.5kg from that run to get in on the 50.5kg minimum, and you could do worse than have something on. He's never seen the seven-day backup, but we have seen in recent years, most notably with Boom Time in 2017, that the Herbert Power can be an effective lead up to the Caulfield Cup. I'd rate Chapada a better horse than Boom Time in all honesty, and he gets in with 50.5kg and a good lightweight rider in Jye Mcneil. With the scratching of Aktau, Chapada is Mike Moroney's only runner in the race, and I think he's the best roughie in the race. I'd have loved for him to draw a better gate, because I think his only chance of winning is to push forward and be better than midfield. He does have some tactical speed but is one of those horses that generally drifts back from wide gates and is used up from good gates. With the light weight and lack of speed in the race, there is a huge opportunity to roll forward, and if he can get one off the fence, perhaps following Dalasan, he's a genuine winning chance. I'll be interested to see what the market does with him, but at the $26 (perhaps longer on the exchange) I'll be having something on for the upset.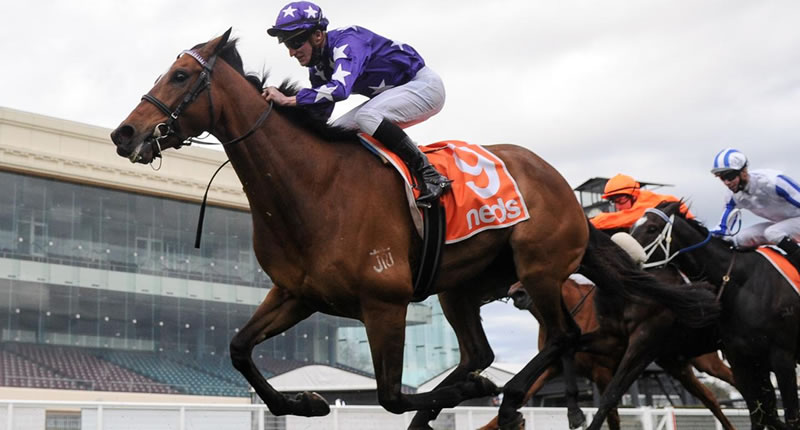 (19) Raheen House
With the scratching of Aktau, Raheen House gets a run. They have said that the track will need to be soft for him to run, but assuming that he does, he's got absolutely no chance. He'd need a genuinely heavy track, but even then, his form is C grade at best. 1000-1 chance if he runs.
(20) San Huberto
If Raheen House doesn't run, this OTI runner likely takes the last spot. I actually have a ticket on him at $101 so I hope he does get a run, but I think he's much better suited over the 3200m and will find the 2400m here a bit sharp. He's a decent Melbourne Cup roughie though bringing some solid French form. He draws fairly well in barrier 10 but I can't see him running top 3 if he runs.
Selections
Fascinating contest, and so much is dependent on track conditions. If we're on a genuinely soft track, (7) Verry Elleegant probably deserves to be favourite, even with the 55kg. I just don't think that Turnbull win was good enough with so many in behind getting big weight swings off her. Her Autumn runs on wet tracks are certainly good enough and she maps well, but I'm going to take her on. (11) Master Of Wine is the one that looks most suited from the Turnbull- he's set to peak here, the 2400m will be perfect, he draws beautifully and gets Willo on board. (1) Anthony Van Dyck is the class of the field, and if we're on a good track I think he deserves to be favourite. The other international who I think will run a huge race and fits the profile is (4) Buckhurst. His best is clearly good enough, he looks to map very nicely, and he drops a whopping 8.5kg from his last run overseas. The best roughie for mine is (18) Chapada on the quick backup from the Herbert Power- he should be peaking here and gets in with an attractive 50.5kg, they just need to use the weight and roll forward to have a chance. I'm definitely backing Buckhurst and Chapada, and if we're on a good track I'll have something on Anthony Van Dyck, but if we're quite rain affected Master Of Wine looks the other saver.
Top pick: (4) Buckhurst – $11 TAB
Value Pick: (18) Chapada $26 Palmerbet