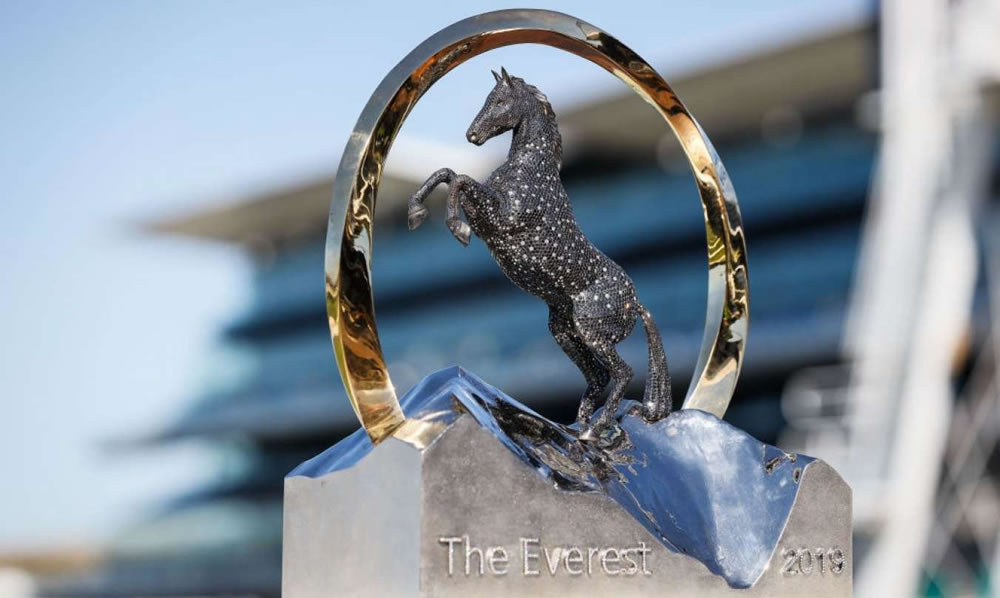 The Everest 2020 Runner-by-Runner Preview
Speed Map
It's unlikely that anything leads (1) Nature Strip here, although he has shown a small tendency to jump slowly this prep. If all goes to plan he will take up the running though, with (8) Eduardo likely to come across from barrier 8 to sit to his outside. (9) Dollar For Dollar draws the inside gate so will definitely look to make use of that – he's a frontrunning type anyway but whether they want to get in a speed battle with Nature Strip when there's $15million on the line is the question. (12) Haut Brion Her draws a lovely gate in 3 which allows her to settle right behind the leaders. I think (6) Bivouac and (11) Libertini are the two most harmed by the barrier draws. Libertini was afforded the run of the race first up but she's in no-mans-land out there, while Glen Boss will be hoping he can tuck in behind something in a three-wide line from barrier 10. (5) Behemoth draws ideally for him and should position midfield, along with (3) Classique Legend and (7) Gytrash, who draw alongside each other in 6 and 7 respectively. I suspect (10) Tofane goes back into a three-wide line from barrier 11, while (2) Trekking and (4) Santa Ana Lane are the obvious backmarkers of the field.

Runner-by-Runner Analysis
(1) Nature Strip
On his best form and on his best behaviour, there's no doubt he would be the one to beat here, but he's shown a few little quirks this prep. While I wasn't shocked to see him lose first up, his performance second up left plenty concerned, though it was revealed post-race that he pulled up with mucus, which is a legitimate excuse. However, he'd dumped the rider at the trials leading into that, and then stepped away slowly in the race itself, which is unusual for him. To win, he has to step cleanly and get things his own way out front. I'm not sure either of those things are guaranteed, and to be favourite for this race I'd want the horse to be at his very best with no chinks in the armour, which can't be said about Nature Strip here. It's obviously a risk as he'd win this on his best form, but at the prices, I have to take him on.
(2) Trekking
Ran well in an unsuitable race first up in the G1 Moir Stakes at Moonee Valley. I doubt that distance, set up or the track itself were ideal for him, but his run was very good nonetheless. Up to 1200m and back at Randwick second up here suits him much better. He ran 3rd in the race last year, beaten less than a length, and he gets conditions to suit today with what should be a decent tempo set up front. Hard to dismiss him at each way odds.
(3) Classique Legend
I think he should be favourite and I think he'll win. His win first up in The Shorts was phenomenal, held up badly in the straight before hooking out around heels and storming home over the top. He then sat three-wide the trip last start in the Premiere Stakes and beat all bar Libertini comfortably. She was very impressive there but he gets the better of the barrier draws today and with any luck in the run, he can atone for that last-start defeat. He just shapes as a bombproof chance in a race where a few horses have some question marks lingering over them, so I'm happy to butter up at the $5.00 on offer.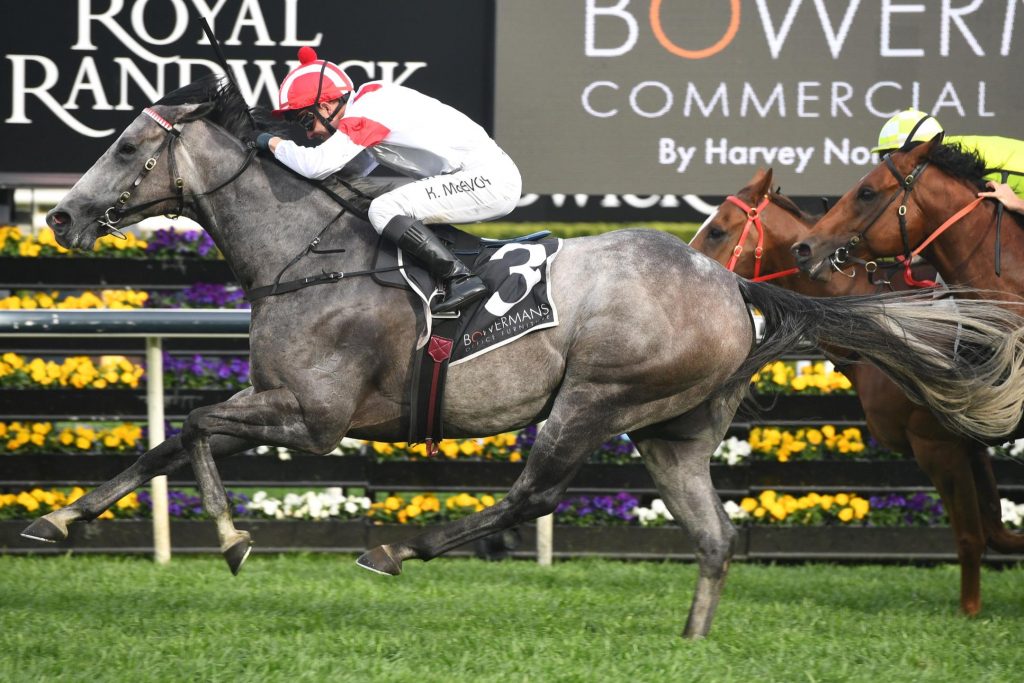 (4) Santa Ana Lane
Returns for his third crack at The Everest. He was only fair at best first up in the Gilgai Stakes at Flemington, but that's fairly typical of him these days. He's now a eight-year-old and he tends to improve sharply with a run under his belt, case in point being last prep when he ran 2nd in the TJ Smith Stakes after finishing third last in his first up run. I doubt he's good enough to win this at this stage of his career but you can never completely rule him out.
(5) Behemoth
Fascinating runner. He's been untouchable this prep, with three wins from as many starts, including victories in the G1 Memsie Stakes and G1 Sir Rupert Clarke. Those were both over 1400m and now he drops back to 1200m to tackle the country's most elite sprinters. The form out of that Memsie Stakes has proven very reliable, while Dollar For Dollar ran 2nd to him in the Rupert Clarke and then went down by a nose at his next start. So his form stacks up, he draws ideally, and the two 1400m runs will set him up nicely for a tough 1200m at Randwick. He seems to have been slightly overlooked but I'm not risking him at all. No surprise to see him start shorter than $9.50 and I'll be having something small on.
(6) Bivouac
Somewhat of a forgotten horse. This time last year he was being touted as the best sprinter in the land, rightly or wrongly. His first up run in The Shorts was good, despite having a few things go against him. With that said, Classique Legend had plenty go against him and still gave him a cold on the way past. Bivouac will improve with that run under the belt though, as he demonstrated last prep with a dominant win second up in the Newmarket. Needs some luck and a good ride from barrier 10 if he's any hope.
(7) Gytrash
Came to Sydney and really raised eyebrows with an impressive first up win in the Concorde Stakes, where he went past Nature Strip like he was stuck to the floor. He hasn't raced since then, instead having a quiet trial leading into this, which is probably the way to go as he races best fresh. It's his biggest test to date but he's hardly put a foot wrong since the start of the year. Will definitely run well.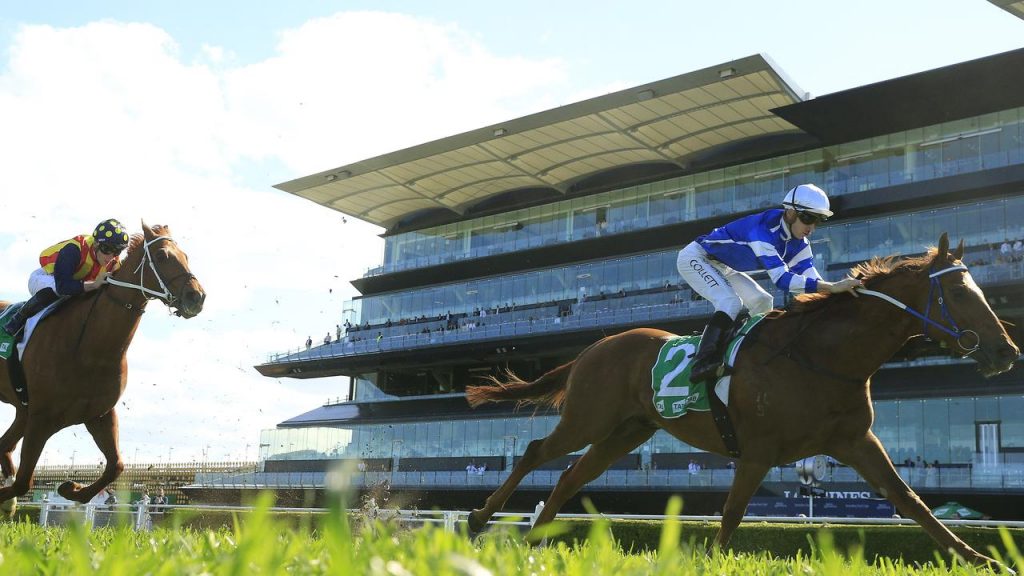 (8) Eduardo
Seems to be outclassed but he's been incredibly honest this preparation since switching stables to that of Joe Pride. He won his first two starts this time in and then sat three-wide the trip when 2nd to Classique Legend in The Shorts. He's unlikely to lead Nature Strip here so he'll have to be content with sitting outside him, and if they don't go overly hard up front, then he'll get his chance to run in the top three. I think he's outclassed but he's a hard horse to knock at the moment.
(9) Dollar For Dollar
Natural frontrunner who is unlikely to get control of the race today. He ran 2nd to Behemoth two starts back and then went down by a nose in the Gilgai last start. He should be at his peak now having been off the track for more than a year leading into this prep, but he looks tested at this level, especially given he's likely to be boxed in on the rail.
(10) Tofane
Hard to really know how she's tracking. She won the G1 All Aged Stakes here over 1400m at the end of last prep. She resumed with a good effort first up down the straight in the Bobbie Lewis, before an inconclusive effort last start in the Gilgai, when Damien Oliver steered her up backsides for the length of the straight. She ran 5th but was only beaten a length, and it's hard to know just how much she had under the bonnet had she have seen clear air. The barrier draw is tricky but a fast-run 1200m will suit her. Knockout hope.
(11) Libertini
Returned to the track and exploded to victory in the Premiere Stakes. Is she slightly underrated here at $9.50? She gave Classique Legend windburn last start and even though Classique Legend sat wide the entire race, there is a fair argument to be made that she would have won anyway. The big thing today is the barrier draw. She sat one-out-one-back first up and got the run of the race, whereas today she draws barrier 12 and is highly unlikely to get that sort of run. With that said, you only have to look at her record at the Randwick 1200m to know she's a chance, with four wins from five starts here. She's won two from three when second up and on the strength of that first up win, she obviously has to be included.
(12) Haut Brion Her
Returned with a very brave win first up in the Sheraco Stakes, but had to do some work early and faded to finish 7th in the Golden Pendant last start. That was the first time she'd ever finished out of the money from 10 career starts. She gets a lovely barrier draw today which allows her to settle right behind the leaders doing no work at all. The question is whether she's up to this level.
Selections
I've been with (3) Classique Legend all prep and I'm not jumping off today. With even luck it's hard to see him not fighting this out and with $5.00 available I think he's a good bet. (7) Gytrash was impressive first up and with the right run in transit he can be in the finish. (5) Behemoth brings the completely different form line through the Melbourne 1400m events, but he's been dominant all prep and should appreciate a strong-run race. He's the X-factor in the race and potentially value at near double figure odds. (11) Libertini has to be respected after her first up win. Happy to oppose (1) Nature Strip.
Top pick: (3) Classique Legend – $5.00 at TAB