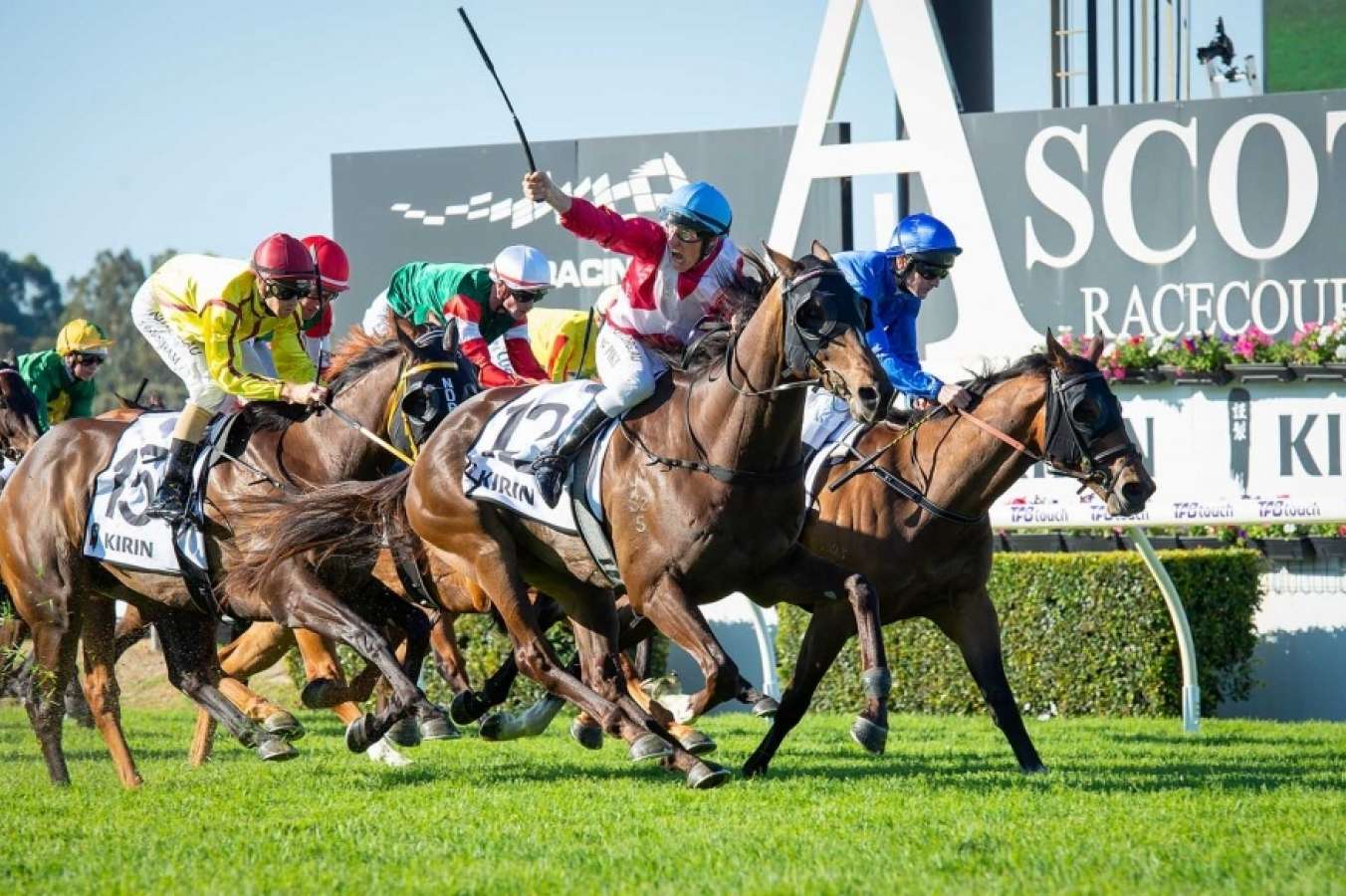 2020 Railway Stakes: Key Things to Consider
This Saturday (21 November) sees the first Group 1 of the Perth Masters at Ascot, the Railway Stakes.
The Railway is held under handicap conditions and run over a distance of 1600m, and history shows there's a few things to look for in particular.
Add in the fact the track took a belting from the weather just one week out from the race, and there's a fair bit to consider when assessing this year's race.
Which horses are suited?
In the past 20 years, every winner of the Railway Stakes has been aged between four and six years old. 10 four-year-olds, five five-year-olds and five six-year-olds make up those 20 winners.
Horses in Saturday's field that aren't part of that bracket include Material Man (9YO), Gailo Chop (10YO), Taxagano (7YO), Great Shot (8YO) and Missile Launch (7YO). Now, I'm not helping anyone much there, as those five runners are $34, $21, $51, $61 and $81 respectively.
Let's look at the weights of the winners in the past 10 years. Just one horse has carried more than 53.5kg to victory since 2010, that being Luckygray in 2013 when he won his second Railway Stakes. That doesn't bode well for the likes of Kementari and Kay Cee, who carry 58kg and 56kg respectively. Others weighted with more than 53.5kg include Material Man, Gailo Chop, Spiritual Warrior, Taxagano and Great Shot, who won this race in 2017.
Track conditions
The rail movement ahead of Railway Stakes day is always similar year-on-year. Typically, the rail is around 14-16m out at the midweek meeting on the Wednesday, and then moved back to the inside position for Railway day.
That will be the case this year. The rail was in the 9m position for Saturday's WA Champion Fillies meeting, and will be moved out to the 16m position for Wednesday's midweek program, with a cutaway in the straight. For Railway day, I believe the track will be in the 3m position, essentially meaning the inside 6m in the home straight will be a fresh pad of grass that hasn't been raced on for a couple of weeks.
That could prove to be quite crucial, purely because of the rain Ascot copped on Champion Fillies day, seven days before the Railway. Ascot isn't a winter track, it doesn't handle rain as well as Belmont, and the track was battered on Saturday. It ended in the heavy 9 range and with three meetings in seven days, it has very little chance of recovering.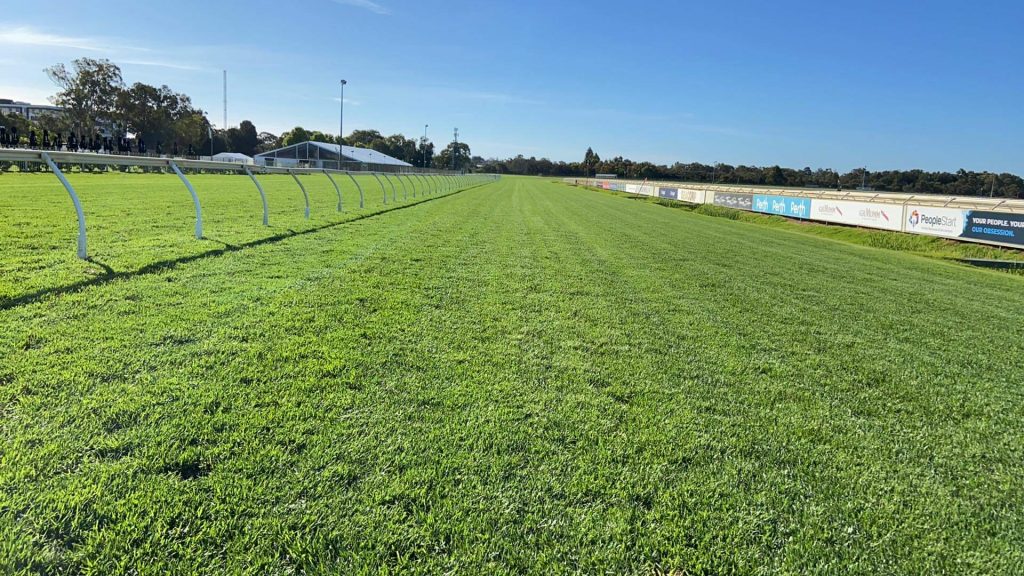 You may be able to see in the photos posted above the difference between the inside pad of fresh grass and the outside pad of grass that was used last Saturday. The inside 6m in the home straight on Railway day should be fine given it's fresh grass, but anything outside of that, especially out very wide, could be chopped up and potentially inferior ground.
It looks to be a week of fine weather in Perth, so the track should get its chance to dry out and end up a Good 4 for Railway day.
Barriers
Drawing wide is normally no real disadvantage in the Railway. In the past 10 years, five horses have won starting from a double-digit barrier and five have won from a single-digit barrier. We saw last year's top four all start from double digit barriers, and the year before that the top four all started from single digit barriers. So, while the draw normally isn't so much of an issue, it might just be a bit more important this year given what condition the track may be in. I'm more so referring to those runners whose racing patterns change depending on where they are drawn (i.e. low draw = go forward, wide draw = go back/wide).
The speed in the race looks good, and the barrier draw could also have an impact on that. However, with the likes of Gailo Chop, Great Shot, Red Can Man, Dance Music and Too Close The Sun all engaged, I'd suggest we are going to see it run at a solid clip.
Final thoughts
Normally in this race, I look for horses that fit the age bracket above, carrying 53.5kg or less and have the ability to be in the first half of the field. Unfortunately, this year there's a few of those and most are high up in betting, so the barrier draw and speed map could be a telling factor. But, regardless of barrier draw, there's two horses fairly high up in the market I'll definitely be opposing – Kementari and Kay Cee.
The barrier draw is set to be conducted on Tuesday evening, so expect a full runner-by-runner preview of the Railway Stakes to be posted on RacingBet.com.au some time Wednesday, which will include my selections for the race.