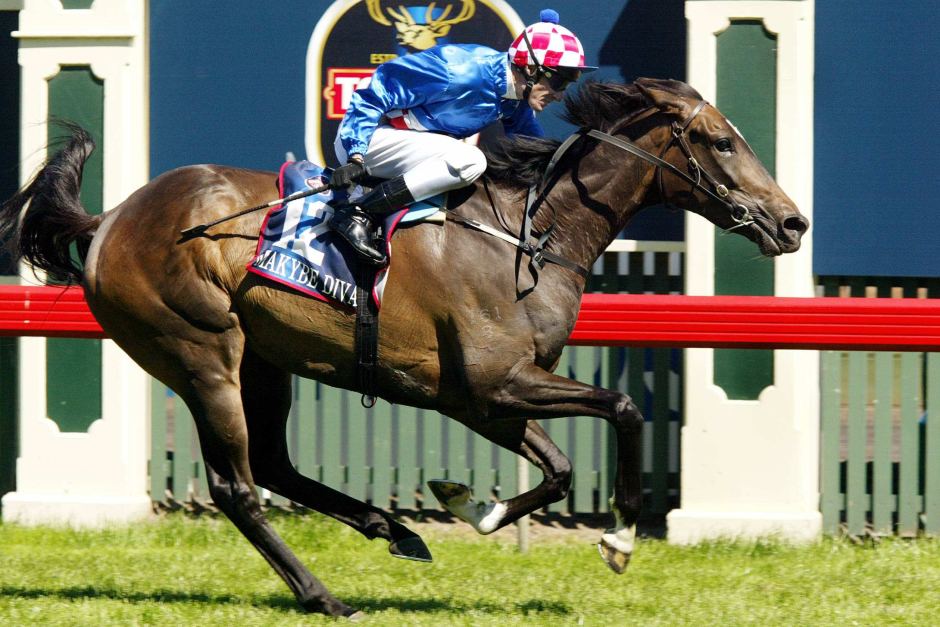 The Makybe Diva Stakes headlines racing at Flemington this Saturday, with thirteen runners vying for Group 1 glory.
Trent Crebbin has assessed the chances of each and every one of them over the 1600m at weight-for-age in his runner by runner preview of the race.
Find his speed map, analysis, selections and betting strategy below, and go here for his full set of Flemington racing tips.

Speed Map
This is a proverbial dog's breakfast of a speed map. Incentivise is the only natural leader of the field but not exactly over 1600m, or first up with the Cups in mind. He could land in front from barrier 3 by default. Tofane, who used to be a backmarking sprinter could end up in the first pair. Imaging might look to push forward from out wide, Colette could do so from barrier 12 as well. Aegon and Inspirational Girl can be behind the speed if they jump a bit better. The others will all get back and find their spots, including Mo'unga and Keiai Nautique.
Runners
1. Sir Dragonet
Have to think 1600m on a dry track will be too sharp for the dragon. He was awful at 1400m in the Orr first up last prep, and again did nothing in the All Star Mile on a heavy track. He did win on a good track in the Tancred but that was 2400m and an average group 1 field. He's trialled well but I can't see him winning, even if the stable are confident he's more forward.
2. Fifty Stars 
Another that will probably need a bit further and to be a bit fitter. No doubt he'll improve off the Memsie run and he loves Flemington (12:4-3-0), but 2000m is his go and generally 3rd or 4th up. Did run a great race in the Blamey last prep but this is stronger, and he'll likely just be hitting the line for a solid midfield effort, likely targeting the Turnbull.
3. Keiai Nautique
Looks over the odds off his Winx Stakes run, especially compared to Mo'unga. He got a long way back in that race and was a mile off the leaders at the top of the straight but rocketed home for a very narrow 4th, and he did it in limited room for a lot of the straight, stuck between Cascadian and She's Ideel. Out to 1600m is definitely going to suit, and whilst it was a while ago, if this horse recaptures its Japanese form, which the Winx run suggests it might be close, it'd be very hard to beat. He's finished 4.6L off Gran Alegria and Almond Eye in a 1600m Group 1, 3.8L off star sprinter Danon Smash over 1400m and 2.8L off multiple group 1 winner Indy Champ. I'd suggest any one of those runs wins this race. He's going to get back in the field, but a firm deck over 1600m at Flemington is going to suit and he looks a big price at $14.
Winx Stakes replay and musings. In big races, back the big-race jockeys. First four – Berry, McDonald, Collett, Boss.

Somehow Imaging ended up three-back the fence held up until the 150m from barrier 6. Losing Avdulla on Think It Over also hurt. pic.twitter.com/VC9yi862Vm

— Tim Geers (@Tim_Tips) August 21, 2021
4. Imaging
Was a touch unlucky in the Winx Stakes, which seems to be the story of his life, but I'm not sure he quite measures up to Group 1 WFA level. His best finish in a group 1 was 2nd in the Orr earlier this year, which was a very average group 1 won by Streets Of Avalon. The other query is 1600m which I think is his upper limit, especially on a dry track. To counter that, he could map well if they go forward from the gate, and I doubt it'll be a brutally run mile.
5. Mount Popa
Held his ground in the Winx Stakes, finishing 12th but not disgraced for a horse first up and looking for further. Given he's already booked his spot in the Caulfield Cup with that easy win in the Mornington Cup, this seems like another fitness building run, and they won't be bustling him up to sit on speed as is his usual pattern. Can't see him featuring.
6. Incentivise 
Easily the most fascinating runner in the race, and probably for the entire Spring. It's hard to fathom he was beaten 16 lengths in a Toowoomba maiden in March and is now favourite for a Group 1 WFA 1600m race at Flemington. He's been utterly dominant since then- you don't see horses win by 12 lengths in group races every day, let alone over a group 1 winner in Mirage Dancer (who admittedly is clearly well past his best). The query is 1600m and how much intent there is. If there was full intent, he'd be hard to beat, but with the Cups in mind, it's a query, even if he does need to improve his rating at some point. I can't back him at $4 and thought the opening price of $7.50 was closer to his right price, but I can't wait to see how he measures up.
Incentivise's last start in QLD before heading to Melbourne…pic.twitter.com/3btXitmy5K

— 7HorseRacing 🐎 (@7horseracing) September 9, 2021
7. Explosive Jack
The Derby king is on a Melbourne Cup path after winning the Tasmanian, South Australian and ATC Derby's over an extended last preparation. Don't think he'll be getting warm over 1600m first up and barrier one isn't ideal either. Won't be featuring in the finish.
8. Johnny Get Angry
Beaten 9.8L first up down the straight over 1200m which was effectively another barrier trial. He wasn't terrible late there despite the beaten margin, but 1600m is going to be too short again. There's also the issue that he's not good enough at WFA in my opinion.
9. Aegon
Put in a really solid effort in the Memsie, running home in the fastest last 600/400/200m of the race. That was probably his best performance on a dry track, so to some extent he ticked that box. My query is he was beaten 3.4L in the Randwick Guineas at 1600m, where Mo'unga was a moral beaten. Perhaps that was an off day, but it's something to note. We'll likely be on a good 3 by this time of the day and it's enough for me to avoid him again, but it wouldn't shock if he won.
10. Mo'unga
Somewhat of a shock winner first up in the Winx Stakes, where he got a lovely ride by Berry from a wide barrier to land on the back of Verry Elleegant and run her down late. Getting to 1600m is definitely going to suit and he should've won the Randwick Guineas 2nd up last prep. I thought the run of Keiai Nautique on face value was better in the Winx, but he's still got upside and with another good ride from a wide barrier has to be a leading chance.
11. Colette
As predicted, they went back from the gate in the Memsie and she did run on well, running the race fastest last 800m. Getting to 1600m is really going to suit, but James Cummings' comments didn't fill me with any confidence, suggesting it'd be a similar run to the Memsie, suggesting she's going to be back in the field again. There is an option for her to go forward with no speed and if that eventuates, she'd be some chance, even on a good track.
12. Tofane
Good run in the Memsie coming off a nine week let-up from Queensland. She had the perfect run first up but did beat every rival home that she meets here, so she has to be a big chance. Out to 1600m for the first time is obviously a query, but I can't see this being a very fast run race unless Incentivise really takes off. She should get every chance sitting in the first few in running, I just think she's short enough at $5 given she's unproven at the trip and had every chance in the Memsie.
13. Inspirational Girl
Had her earmarked for this race ever since she came to Victoria and the Memsie run was definitely a pass mark. Her run was very similar to Aegon although she was a bit tight for room for plenty of the straight. Her last 200m and work through the line was very good, and she flies 2nd up and at 1600m, with a perfect 3/3 record on both counts. We saw Superstorm do a similar thing out of the PB Lawrence and elevate to win the Feehan, and although this is tougher, I thought her run in the Memsie suggested she was on track. The key for her is being able to settle closer- drawn barrier 5, she's got a few stayers drawn around her, so getting in front of them and settling midfield or better, Lane should give her every chance. 
THE BIG BOY BEHEMOTH GOES BACK-TO-BACK IN THE MEMSIE STAKES!! pic.twitter.com/D2J5h5V09t

— 7HorseRacing 🐎 (@7horseracing) August 28, 2021
Selections
Fascinating race with Incentivise being backed off the map early. He could well be a freak and run these into the ground, but at 1600m with bigger fish to fry, you're not getting a price anymore. Keiai Nautique looks overs. His Winx Stakes run was outstanding and with more room I daresay he even wins. If he's back to near his best Japanese form, he'll be awfully hard to beat. Inspirational Girl is the one I want to take out of the Memsie. She'll be better suited here. No knock on Mo'unga or Tofane out of those lead ups, they're just well enough found.
Top Pick- (3) Keiai Nautique- $14.00/3.80 at Sportsbet
Also Backing- (13) Inspirational Girl- $8.00 at TopSport
Betting Strategy
0.5 units E/W Keiai Nautique, 0.5 units WIN Inspirational Girl