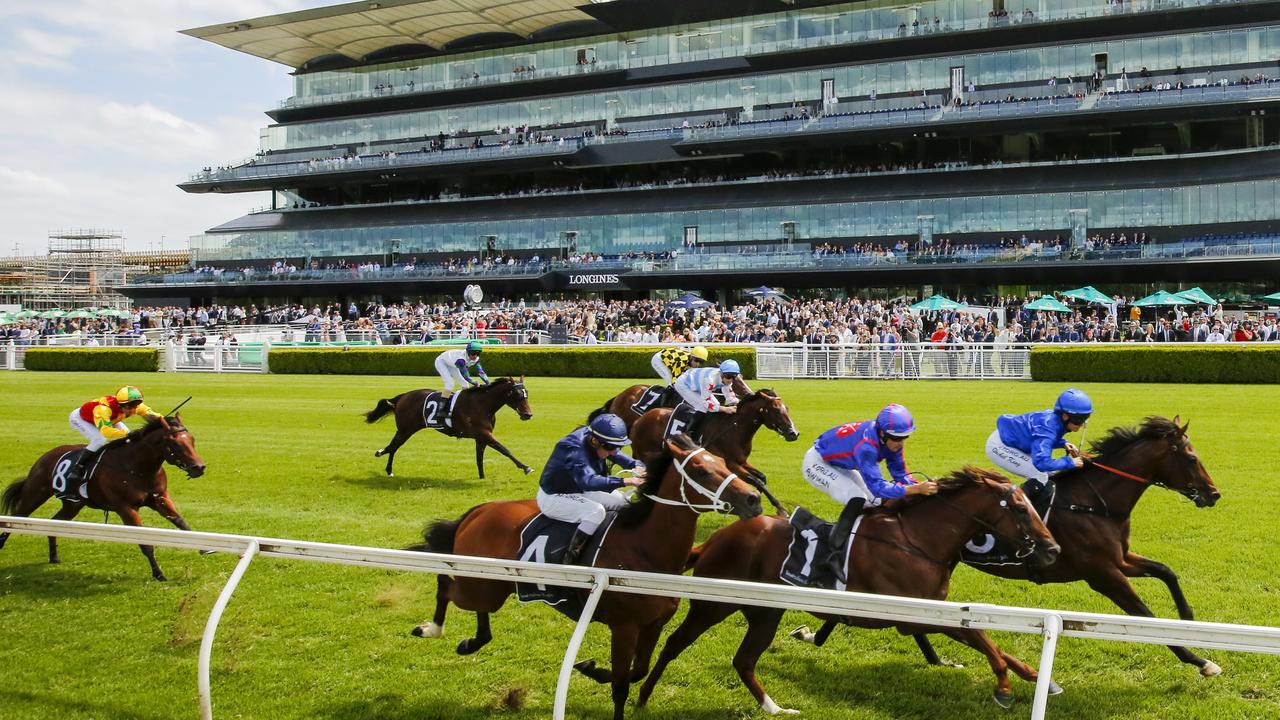 Speed Map

Profiteer should kick through and hold the lead. Rocket Tiger may be posted wide throughout from the wide draw, which may allow Four Moves Ahead to find her back and get cover. I expect Glistening and Home Affairs to tuck in behind the leaders, while Stay Inside can settle wherever he is comfortable. Shaquero is an interesting one, as this is the first time we've seen him draw wide. Normally Waller runners automatically go back from these draws.
Runners
1. Shaquero
I thought the form out of the Gold Coast Magic Millions would be a bit suspect and he was ordinary at his first run back from a six-week let up, but he improved nicely off that to take out the Pago Pago Stakes last start. He got a gun run from barrier 2 on that occasion, and it's interesting to note that in his six starts, he's drawn barriers 5, 1, 1, 1, 1 and 2. Today he gets 15 and I think they either have to go right forward or right back. I also think the form out of the Todman is stronger than the race he won. Not hopeless, especially from this stable, but happy to be against today.
2. Profiteer
Was dominant in his first two career starts, winning by 2.75L at Flemington on debut before coming to Sydney and destroying his rivals in the Inglis Millennium. He then had four weeks between runs going into the Todman Stakes, where he was run down right on the line by Anamoe. We should expect good improvement out of that race given he hadn't trialled in those four weeks off. Hopefully that takes the edge off him as he can overrace badly, which he will need to get under control if he's going to win this. We shouldn't be put off him losing the Todman – we've seen multiple Slipper winners in recent years suffer defeat in that race before winning this. He should get out the front, make his own luck and prove hard to run down. The bog track is an obvious query but he goes on top.
3. Artorius
Normally the Blue Diamond form is very suspect when horses come out of that race and run in Sydney, but it's been a different case this year. We've seen multiple horses come out of that race and win in Sydney, including Anamoe (3rd in the Diamond) taking out the Todman Stakes, where he beat a couple of the top elects for the Slipper. Artorius beat them all in the Diamond, charging home over the top with the blinkers on for the first time. He'll relish a strong, high-pressure 1200m here. The bog track is a big query as we're yet to see him on anything worse than a soft 5, and that was on debut in a five-horse field at Geelong. I'm choosing to steer away from him but he's certainly a live chance.
4. Ingratiating
Was a big run in the Blue Diamond, getting run down late by Artorius after looking the winner, but he was given an absolute peach by William Pike on the day and had absolutely every chance. He returned to Sydney as favourite in the Pago Pago and could only manage 5th, but he did get a fair way back and the blinkers were removed for that race. The blinkers go back on today which is a positive, but I think there's a few ahead of him. The gate is a tricky one too.
5. Anamoe
His run in the Blue Diamond Prelude was terrific, his run in the Blue Diamond was enormous, and he backed those up with a somewhat surprising win in the Todman Stakes last start, where he ran down Profiteer. He's done very little in those three runs to suggest he can't be very competitive here. Barrier 16 hurts though. He's likely to be way back in the field and all five starts have been on Good ground, so we have no idea how he'll handle a waterlogged track. Wouldn't surprise me if he won, but it would be a huge effort.
6. Home Affairs
I think he's probably the smokey of the race. He's continued to improve with each of his three starts to date and being from the Waller stable (and owned by Coolmore), there's absolutely no doubt in my mind that they'll have him peaking for today's race. He was only 0.6L off Anamoe and Profiteer in the Todman, he draws ideally in barrier 2 (provided the inside isn't cactus), has raced well on very wet ground twice before, and James McDonald chooses to jump off Stay Inside to ride him. There's plenty to like and at $19 he looks a value chance.
7. Kalashnikov
Looks to be starting to put it together, with back-to-back wins at Gosford and then the Canberra Black Opal. He'll get a gun run from barrier 1 (provided the fence isn't off) but I doubt his form is strong enough to measure up with the big boys here. The Snowdens can get them ready for this race but it would be a major surprise.
8. Stay Inside
Couldn't have been more impressive in his first two career starts, putting a combined margin of 6.8L on his rivals. One of those was in the Pierro Plate, which was run on a Soft 7 track, so we know he handles rain-affected ground. He then copped one of the more intriguing rides from James McDonald in the Todman Stakes, snagging him back to last in the small field, and then ran up backsides for half the straight. Forgive him for that. From barrier 3, I guarantee we won't see him snagged back, we should see him land in a perfect position up on speed. $5.50 looks a reasonable price all things considered. Big chance.
9. Rocket Tiger
Was only 0.2L off Home Affairs two starts ago, which isn't a completely hopeless form line, but he then went to Canberra for the Black Opal and scrambled home into 3rd. He can handle rain-affected ground but I can't see him winning this, especially from that gate.
10. O'president
Hard horse to assess. He's been dominant in two starts this prep, leading all the way to win both. First up he bolted in by 4L on a Heavy track, and then went on to win the Skyline Stakes last start on a Soft 6. With that in mind, he shouldn't have any trouble with the track conditions at Rosehill today. He has had the races run to really suit him in those wins though. He's been able to get away with murder up front, which I doubt will be happening here. James McDonald jumps off to ride the stablemate, which probably tells you what you need to know with where he sits in the pecking order for Waller.
11. Captivant
Found a nice race first up but was outclassed. He can improve off that run given it was his first run back from a four-month spell, and he gets the winkers on to replace the blinkers, but I doubt it will be enough. Looks outclassed.
12. Glistening
Chased home a fairly smart one in Pretty Woman on debut at Canberra, and then came out and won the Reisling Stakes at her second start. It's hard to knock her but the Reisling form looks to be fairly suspect, especially in a field like this, so happy to be against her.
13. Four Moves Ahead
Decent case to be made for this filly. She was super impressive on debut at Kensington, sitting three-wide the trip before bolting in. She then had a little setback before returning in the Sweet Embrace Stakes last start, where she sat up on speed and never really looked like losing, despite the margin only being 0.3L on the line. She beat She's All Class there, who arguably could have beaten Shaquero with even luck in the Gold Coast Magic Millions. Shaquero then won the Pago Pago, so the form has stood up. We know Four Moves Ahead will handle the heavy track and with even luck from barrier 10, she should be a major player. I've got a few ahead of her but no real knocks on her.
14. Swift Witness
Interesting to note this filly actually started favourite in the Gold Coast Magic Millions, ahead of Shaquero and She's All Class. She pulled up with heat stress there so could be forgiven for her performance. She returned in the Reisling Stakes last start, where she came from back in the field to go down by the narrowest of margins behind Glistening. I'm not sure that Reisling form is the strongest for this race, so I'll be taking her on, but the stable certainly know how to prepare a Slipper winner and it wouldn't be a complete shock if he did.
15. Mallory
Her first up win in the Widden Stakes was terrific but I thought she had her chance in the Sweet Embrace last start, where Four Moves Ahead beat her by 2.3L. She did have to come from well back in the field on that occasion, and we could see her settle closer here from barrier 6, but I still think she's got a few lengths to make up.
16. Queen Of Wizardry
Won at Eagle Farm on debut, coming right down the outside to win well. She then ran 4th in the Gold Coast Magic Millions, and didn't get the clearest of runs in the straight. She's first up into this from a nine-week break and on a very heavy track, that's going to be a big ask.
Analysis
Leaning to the boys here. Profiteer goes on top for me. I think he'll improve off that defeat in the Todman Stakes and can reverse the result. I'd rather be up on speed out of trouble on a saturated track than back in the field trying to make ground. If he handles the wet and can settle in front, he'll be very hard to run down. Stay Inside can also be backed at the price. Forget he went around last start and his form before that looks very good. Home Affairs continues to improve and he looks the value at double figure odds, while Four Moves Ahead looks the best of the fillies and was dominant on heavy ground on debut.
Tip: (2) Profiteer $3.70 TopSport
Also backing: (8) Stay Inside $4.60 TopSport
Value: (6) Home Affairs $19 Sportsbet
Betting strategy: 2 units WIN Profiteer, 1 unit WIN Stay Inside, 0.5 units WIN Home Affairs