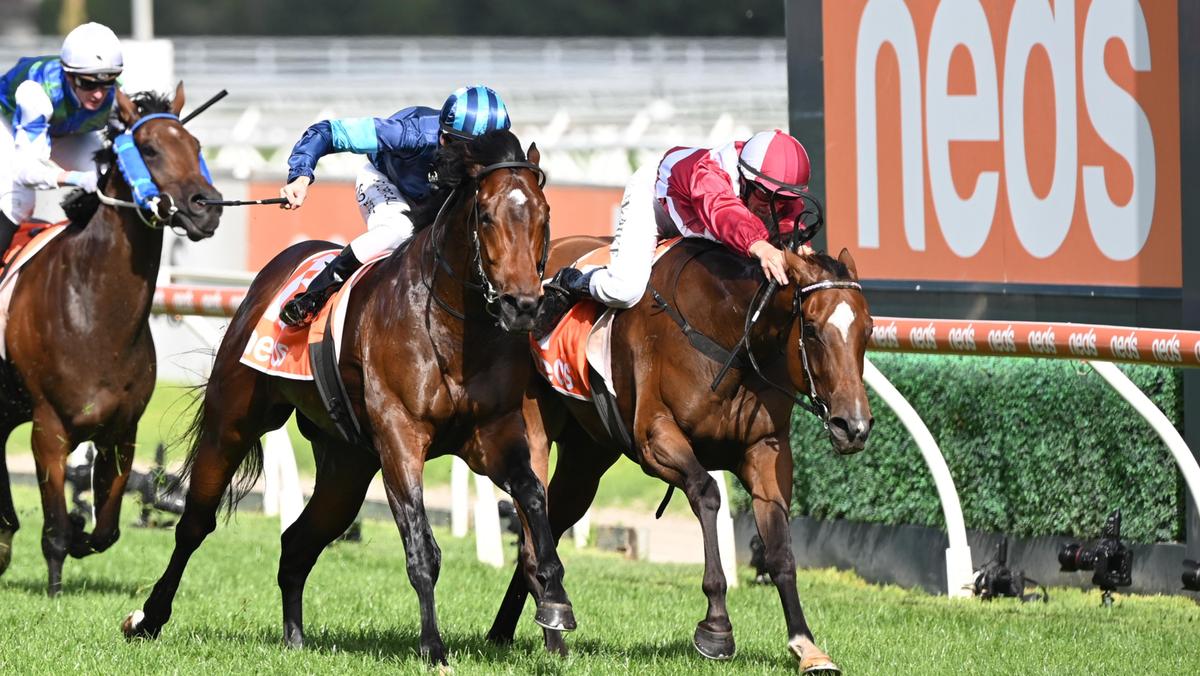 The weekend of racing in Australia had it all. At Caulfield, the colts fought out the finish of the Blue Diamond and muddied the Golden Slipper waters a touch, the mares dominated in the Futurity Stakes, and the judge couldn't split the first two across the line in the Oakleigh Plate.
In Sydney, a Kiwi three-year-old made his mark on Australian soil in the Hobartville Stakes, while Chris Waller dominated both the Millie Fox Stakes and the Silver Slipper.
Eagle Farm hosted Brisbane racing and after some heavy criticism in recent months, the track raced fairly well.
Our team has reviewed each meeting and selected their horses to follow, horses to forgive and horses to sack below.
Caulfield
Race 1
Defibrillate proved too strong stepping back up to 2000m in the Mornington Cup Prelude. He's building quite the record and is versatile off all tempos. He either heads to the Australian Cup or the Mornington Cup, which is a ballot exemption into the Caulfield Cup. San Huberto has come back very well for a horse generally only getting warm at 2400m. Blenheim Palace has no turn of foot and will appreciate a rolling tempo up in trip.
Race 3
I think only Impecunious can be seriously taken forward out of this race. She was desperately unlucky, held up badly for most of the straight and only getting clear air back to the inside late. She still ran the race fastest last 600/400/200m, and her final 200m was the 16th fastest of the meeting when never getting to build momentum. Put simply, she should've won comfortably and will be very hard to beat wherever she lines up next. I believe the ATC Oaks is her final goal if she can keep extending in trip.
Race 5
Not sure what to make of this staying bunch. Young Werther still does way too much wrong to be seriously considered a betting proposition. He ran on well from the back but spent most of the race fighting Olly and laying in late. He's got talent but I'd be hard against him if he goes to Sydney for a Rosehill Guineas/Derby at this stage. The filly's ran 1-2 with Parure holding off Butter Chicken. Both look handy enough staying 3yo's and likely progress towards an ATC Oaks. Khoekhoe was hammered in betting and ran okay in 3rd. The money suggests he's come back well but likely wasn't quite ready fitness wise, first up at 1800m.
Race 6 – Futurity Stakes
They ran this at a good tempo with Crosshaven leading Streets Of Avalon which set up beautifully for Probabeel to sit midfield with cover and run them down. She was very good and travelled like the winner for a lot of the race. She'll be 3rd up going into the All Star Mile and is a leading chance. Arcadia Queen was excellent first up at 1400m. She sat last in run and in similar fashion to her Let's Elope 2nd last prep, the winner just managed to pinch a break on her at the 400m. She's run the fastest splits of the race and was only 0.5L off the winner at the post. She's clearly the #1 seed for the All Star Mile in my opinion, given she was conceding race fitness to the winner. A dry track will see her exceptionally hard to beat in that race. Mr Quickie was good first up and will improve at the mile, whilst Behemoth was a touch disappointing. He got a bit fired up and perhaps raced a pair too close to the speed but was beaten nearly 3L. The 1600m would have to be some query going forward. The 3yo's Crosshaven and Ole Kirk were both woeful and serious questions have to be asked of their crop if Ole Kirk was the best of the bunch and was beaten 6.5L here.
Race 7 – Blue Diamond Stakes
Huge win by Artorius in the Blue Diamond who sprouted wings late, the only horse to break 12 seconds for the final 200m. Enthaar set a cracking pace in front and didn't run a strong 1200m, with Currie giving Artorius an absolute peach of a ride, slicing through the field and getting off heels at the perfect time. With the blinkers on he was definitely shard enough, and if he heads towards a Sires or Champagne Stakes in Sydney, he'd be the #1 seed comfortably. Anamoe was given too much to do trying to come from last and circle the field, covering 6 more metres than the winner after being speared off the track around the turn. With a kinder run in transit he would've given the winner a fright and looks a horse that could potentially press on to a Golden Slipper.
Race 8 – Oakleigh Plate
A dead heat in the Oakleigh Plate between 3yo Portland Sky and WA mare Celebrity Queen. As expected, they went out hard and for Portland Sky to basically share the lead and still be there at the end was an enormous effort. I've underrated this horse but that was an excellent run and he's turned into a very good sprinter. Celebrity Queen goes to the Newmarket where she'll be very competitive at 1200m. Brooklyn Hustle was held up around the turn and rocketed home for 4th. She also heads to the Newmarket. Dirty Work was luckless from barrier 1, getting a long way back and finding trouble. I'd expect them to go to a William Reid at WFA where he'd be one of the hardest to beat. The two favourites Ancestry and Anders were both disappointing. I thought Anders would lead comfortably but after beginning well out wide Boss was content to sit outside the speed, and the pressure told late. Boss was of the opinion he might need a softer track to perform at his best so perhaps he returns to Sydney for a crack at a race like The Galaxy over 1100m.
Race 9
Another Australian Cup lead up where they've gone slow and the horses on speed have been blessed. Paradee sat OSL and got to the best part of the track, controlling the race beautifully and never looking like losing. I'd expect she has a crack at the Australian Cup and has more tactical speed than most. She's won her last three and keeps raising the bar. Homesman had every chance out in front and finished 3rd– not sure where he goes next. Shared Ambition ran very well from midfield, and Nonconformist was back and wide in a dash home. He was only beaten 1L in 5th and I'd expect in the grand final he will be ridden more aggressively. Angel Of Truth was just as good a run from last, running the fastest sectionals of the race, beaten 1.25L. No word on where he goes but off that he'd have to be a chance in the Australian Cup.
Rosehill
Race 1
One of the more disappointing performances of the day was Vowmaster in the opener. The Chris Waller-trained three-year-old was undefeated and bolted in by 6L in a recent trial, resulting in him jumping as the $1.90 favourite. However, it was ugly viewing from the moment the gates opened, and even before that. He played up a bit behind the gates, then overraced badly when James McDonald tried to restrain him, forcing JMac to let him slide forward three-wide without cover. He was under pressure at the top of the straight but from about the 300m onwards his wheels really begun to spin on the wet track. He dropped off to finish 5th and it was a performance that was well below what he'd shown in his first two runs in Melbourne. I wouldn't sack him off that; he's clearly got plenty of talent and it was just a chain of things that went wrong before and during the race. He's better than that.
The winner Andermatt was very solid in betting and James Cummings was right on the money after declaring him his best chance of the weekend. He finished the race off very well and although he was entitled to with 52kg, he still did a good job to run down the race-fit and in-form Vulpine. He can progress and be hard to beat wherever he goes next.
Race 3
Nimalee was very impressive in her return to the track here and is starting to put together a very good record. She's never finished out of the top two when first up, nor when she's raced on soft ground. So although she probably had conditions to suit, she was still very good.
The favourite Yao Dash had no excuses and he's a horse I'd be letting go. He's more often than not well found in the market and outside of his first two starts, he's only managed to win a sketchy race at the Gold Coast.
The run of Polly Grey first up was very encouraging, particularly for a horse that's likely to get up over 2000m this prep. However, she also had conditions to suit, because all of her best racing has been done on rain-affected ground. Her second up record also isn't outstanding, so if she finds a similar race next start on a good track, I'd be looking to play around her. If she finds a similar race on a wet track, she's some chance. Maybe third and fourth up will be her go.
Race 4 – Millie Fox Stakes
The first two across the line here were both good – Subpoenaed had a dream run and was given a great ride and returned at her best, while Madam Rouge was held up for clear running at a crucial stage which made all the difference. Swap the runs and there's a fair chance you swap the result too.
Madam Rouge's best form has previously been on good ground so it was a good effort to race as well as she did on the soft track. I'd be wary with her going forward into her next start though. She's likely to start short in the market as she ticks plenty of boxes: Waller/JMac, unlucky run in defeat, short SP etc. However, she can tend to mix her form a bit second up from a spell and if she strikes another wet track, I'd be careful diving into her.
The eye-catching run was no doubt She's Ideel in 3rd. She picked up very nicely late to savage the line over the unsuitable distance. She got conditions to suit (three wins and one placing from four starts on soft ground), but it's hard to take anything away from her run. I'd be waiting until she got up to 2000m though; she's likely to be competitive wherever she lines up next, but third or fourth up at 2000m is when to get on.
Positive Peace was very ordinary.
Race 5 – Silver Slipper Stakes
Not much to say here. The winner Home Affairs is a good colt and will win his share of races, but he won't be troubling the better horses in the Golden Slipper. The runner up Rocket Tiger was held up at a crucial stage and probably troubles the winner with a bit more luck.
The two big flops were Paulele and Dio. I wouldn't completely sack either of those. That was Paulele's first go on a wet track and he might just be a better horse on top of the ground, while there was enough money for Dio pre-race to suggest he has his fair share of ability. He was beaten a long way with no real excuses, but again, that could potentially be because of the wet track. If he pops up in a weaker race on a good track and we get a decent price, I'd be looking to back him.
Race 7 – Hobartville Stakes
I had some queries about a few horses in this race and thankfully, I was on the right end of things. Peltzer was 5/5 at Randwick but 0/3 at Rosehill, North Pacific had come off a couple of underwhelming trials and a disappointing first up run, which left me with the New Zealander Aegon on top, despite the horror record of Kiwi three-year-olds in the race.
He bucked the trend with a dominant display, picking up impressively between runners to go straight past Peltzer. He's now undefeated after five starts, but here comes the word of caution. All five starts have been on wet tracks and his sire Sacred Falls was a complete mudlark. It will be interesting to see just how effective he is on a firm track should he strike one, but this is the Sydney Autumn we are talking about.
Is it as simple as saying Peltzer is purely a Randwick horse? I think so. Sometimes in racing you just have to look at the facts presented and not overcomplicate things. Horses for courses, and Randwick is his course. I'm not saying he will necessarily beat Aegon if they meet in the Randwick Guineas, but I also wouldn't rule it out, and after Saturday, we're likely to get a decent price for Peltzer.
North Pacific was better than he was first up – he's lacking that dynamic turn of foot we saw last prep and he's racing more like a miler this time around. What I would say, is that he's from a stable that have their runners absolutely primed for their grand finals, so don't discount him going to another level.
I actually didn't think the run of King's Legacy was all that bad either, and he typically improves from his first up run to his second up run. We might get a huge price about him next start, like we did in the Golden Rose last preparation. He can be specked if that's the case.
Race 8
Emanate couldn't have been more impressive here after a luckless first up effort. She's now won four of her past five starts and she's going to be very hard to beat wherever she goes, especially on wet ground (though it doesn't really matter with her).
The hidden run in the race was the former Hong Kong galloper Flat Heaven. He started his career in France before having just the four starts in HK. He was retired back in April 2019 but was given another chance here in Australia. His run on the weekend was his first start in 96 weeks and there's no doubt in my mind he should have run 3rd. He was taken back to last and Tim Clark rode for luck, which never came. He ran straight up backsides for the entirety of the straight and had plenty more to offer. It's always hard to trust a horse coming off injury like he has, but we might just get a price next start and his return on Saturday was very encouraging. Find the replay here.
Race 9
As much as I don't want to touch on this race, I suppose we should. There was a lot of money for Wheelhouse on Saturday morning when he gained a run in the field, but he drifted out again in the final minutes of betting.
The money came for the French import Lackeen, who I made my best bet of the day off an encouraging trial. The support was there late to say he was ready to run a big race at his first Australian start, but he was absolutely putrid. The race probably wasn't run to suit – the first three around the turn filled three of the first four placings, but even so, he didn't hit the line at all. Fulmina came from behind him and went straight past him. It's hard to say his wheels spun on the track, as he'd raced well on wet ground in Europe. Maybe he needs more ground, but it would have been good to see him at least warm up and work through the line. Not going to completely sack him just yet, but he's a hard horse to know what to do with next start. Price dependent as always.
Eagle Farm
Race 1
It wasn't a great start for favourite backers to start the day at Eagle Farm. Habib started very well from barrier two and took up the running as expected in the early stages. As the field started settling, Karmacher sped up on the outside to put pressure on the leader, which in turn forced Brad Stewart to increase his pace to put Habib in an outright lead. At around the 600m mark, James Orman made a bold move on Mishani Enchanted and hit the lead at the top of the straight and didn't look back.
Things did look very tight late with The Stifmeister almost getting the "warm apple pie" as quoted by Josh Fleming on Saturday. The son of Lonhro out of Hot Mama flew home late in his debut run after settling at the rear of the field due to the poor draw. He will be one to watch going forward following that run.
A little bit of a query around Leaglese who drifted significantly in the market and he looked to over race a touch around the 800m mark before being pulled back to stop over racing. From around the 600m mark until just after entering the straight, rider Jim Byrne restrained the daughter of Star Witness before starting to get into his work around 300m out. Until reading the stewards report I won't be making assumptions, but whilst the other riders got their mounts going at the 600m mark, there was no movement on Leaglese.
Race 4
Ventura Ocean showed some nice gate speed and made good use from barrier 1 which did surprise me a touch. He did let two others go in front after the good start and got a nice run-in transit. He made a nice move in the straight and was able to hold on his Australian Bloodstock mate in Wren's Day. It was a nice Australian debut, and he should come on nicely from that run.
Wren's Day had his first start for Cody Morgan and Australian Bloodstock and didn't disappoint. His past showed he was more suited over further and he ran like he needed further. He got back from the wide draw and hit the line nicely indicating that he is screaming for further. I look forward to seeing his progress.
Golly Hutt is another who is screaming for 1400m. After a solid run at the Sunshine Coast first-up, the son of Better Than Ready hit the line with gusto after weaving through traffic late in the race. He really took off over that final 200m and not long past the line, he went past both Australian Bloodstock geldings. If he gets a fair track from a nice barrier, 1400m should be ideal.
Race 5
This was an interesting race, and the map didn't overly surprise me, but some of the runs did. I've Gotta Nel really pushed out to gain the lead but I do concede Kylease made him fight for it. This created a bit more pace than what was probably anticipated which really suited Kylease who backed off at the right time and conserved some energy. Kylease was probably unlucky to not have back-to-back wins.
Invincible Al sat just behind those two and he really fought tooth and nail to the line. I think it was very well timed by Ben Thompson and if the run started earlier or later than when he made it, he doesn't win the race in my opinion.
Royal Witness ran a very good race and will go very close in his next Queensland start.
Spurcraft was disappointing and somehow sat three wide in the trip. He then was wide in the straight which wasn't the place to be.
Race 7
Despite having plenty against her here, Tycoon Evie was immensely good. She gave weight away to Jetty, stepped up in grade and up in distance and still managed to put the field away 2.3 lengths. She just keeps lifting to each occasion she is faced with and I am excited to see how much further she can go this preparation.
Cosmic Gossip came back from a long way and grinder her way to the finish. She probably should have finished in the placings but due to Jetty tiring late and going backwards, Cosmic Gossip couldn't properly run out the final 50m. She has been up a while, but you wouldn't know it.
Willing to forgive the run of Way Beyond who got pretty far back and was in the worst part of the track. He made some good ground considering and only finished 1.5 lengths off second place.
Race 9
The winner of the race Goodonya Sonya started like a rocket before surrendering to Sea Raider and settling back to third and then fourth further down the track. She fought hard and did look gone in the straight before rallying back to win the race at her first go at 1400m. I think she was aided due to the track bias late in the afternoon, but she still deserved every bit of that win.
Honourable mentions have to go to Maddi Rocks and Enterprise Prince after coming from second last and last. They came out to the worst part of the track and made some great ground once again to finish 1.2 lengths and 1.3 lengths off the winner respectively. Neither are going to be far off wins but Enterprise Prince more likely of the two, who usually is a lot more prominent.
Horses to follow
Caulfield
Impecunious – She should've won the Angus Armanasco easily on Saturday. Not sure where they head with her next- she might go straight to Sydney, but I'll be following her wherever she goes. She's right up there with the best 3yo filly's and will only improve out in trip.
Arcadia Queen – If she gets a dry track in the All Star Mile, she'll be exceptionally hard to beat. Loved the return behind Probabeel and I think she turns the tables with the run under her belt at 1600m.
Artorius – Probably wins any 2yo race over 1400-1600m if they can keep him ticking over.
Nonconformist – Still think he's the #1 seed for the Australian Cup and has had a perfect building prep for the 2000m 3rd up.
Angel Of Truth – Has to be a live chance at big odds for the Australian Cup off that run.
Rosehill
Andermatt – good first up run and can be very competitive wherever he goes next
Emanate – dominant display and can obviously win again
Flat Heaven – hidden run first up from a very long spell, should have finished much closer
King's Legacy – if we get big odds next start, he's a bet
Eagle Farm
The Stifmeister – Tremendous debut coming from a long way back. A better draw next time out would assist.
Golly Hutt – Another who was too far back but he is screaming for 1400m especially on a soft 5 ot soft 6.
Enterprise Prince – Was in my blackbook from his previous start and lost no admirers here. Needs to stay at 1400m and get a better draw.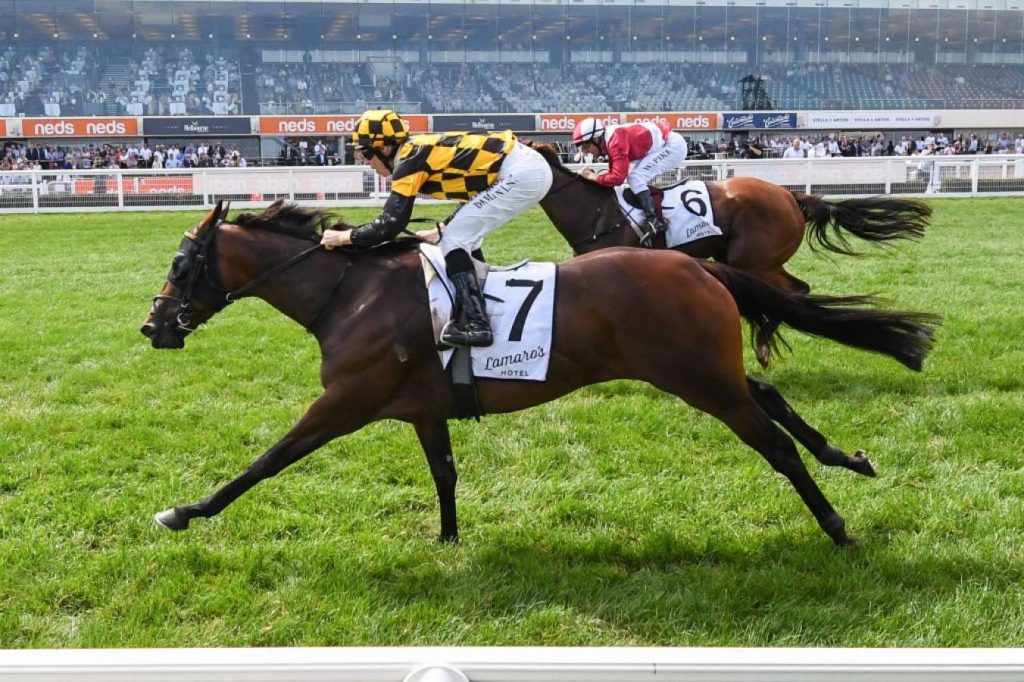 Horses to sack
Caulfield
Young Werther – If he keeps racing as ungenerously as he did Saturday, he'll struggle to win any race, let alone a group one.
Enthaar – A bit harsh but if they go to the Golden Slipper I want to be against. It's never easy to come out of the Blue Diamond and perform in the Slipper, let alone after setting a very fast tempo out in front. If she's forced into a speed battle with Profiteer, I can't see her performing at 1200m.
Rosehill
Yao Dash – had every chance and likely to start under the odds again
Dadoozdart – held up for running for a short period but was once again plain late
Positive Peace – very ordinary and seemingly no excuses
Eagle Farm
Spurcraft – Beaten favourite it's last two and his racing pattern is something to be desired. Can go around without my money.