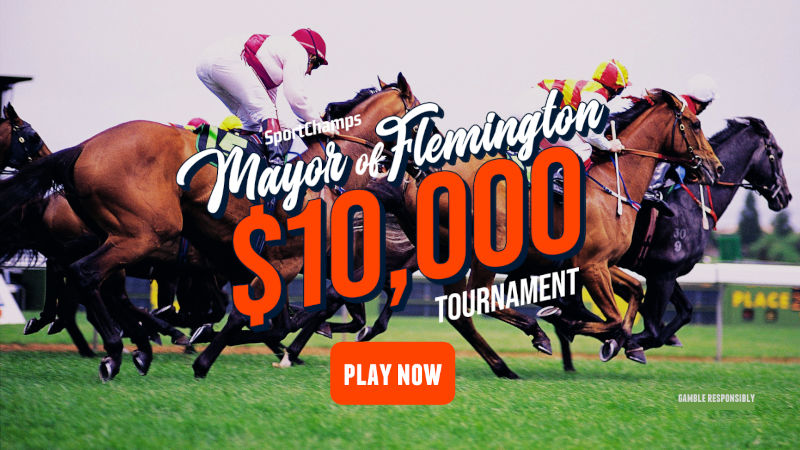 The Flemington Racing Carnival kicks off this Saturday with the Victoria Derby leading us into a big week of racing at HQ. There's plenty of ways to get involved in the action and excitement of the Spring racing season, but you won't find better value this Spring than over at SportChamps and the $10,000 Mayor of Flemington promotion!
The Mayor of Flemington pits punters against each other in a battle of wits where only the best will survive! There's $10,000 in cash up for grabs and it's just a $2 entry! That's the best value bet of the Spring right there! Here's how it works…
Sign up to SportChamps if you don't already have an account, ensure you have a few dollars deposited, then head to the lobby. You'll see the banner at the top of the lobby, otherwise click on the "Specials" tab and you'll see two Mayor of Flemington Bracket place holder rooms. This is where you'll enter, and you're able to enter both brackets to double your chances.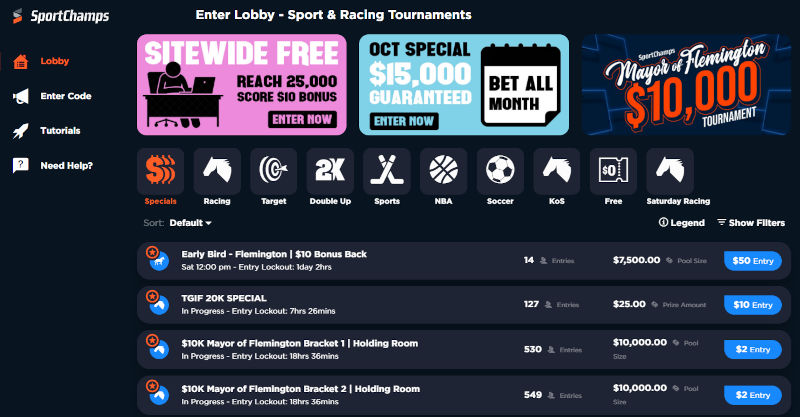 On Saturday, you'll be divided into smaller brackets that might only have a handful of people, depending on numbers. All you have to do is bet your ChampCash balance on each race at Flemington and if your profits are more than the others in your bracket, then you'll advance to the next round on Melbourne Cup Day where the process will be the same. Advance again, and you've made it to Oaks Day. Then one more win and you'll be in the final 20 on Stakes Day for a shot at the $10,000 prize pool!
For just a $2 entry, you'll potentially have the chance to bet in every race across all four days of the carnival in some fun and spirited competition, and maybe take home some big cash prizes!
If you need some help then check out the video below from Smatho and Tim as they run you through the Mayor of Flemington contest and provide some tips to help you on your way on Derby Day this Saturday.
SportChamps are an innovator in the fantasy betting space in Australia and have a range of other great contests on Saturday that you may enjoy across a variety of buy-in levels. There's target contests, timed contests and more across racing and sports.
Join SportChamps today and become the Mayor of Flemington this Spring!